Photography Fall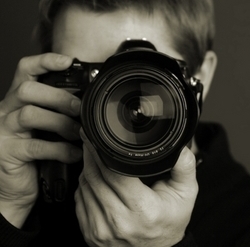 Instructor: Debra Rueb, MFA

Starts August 21, 2017
Ends December 1, 2017

Class times are Tuesdays and Thursdays from 9:30 a.m. to 12:20 p.m.

Open Studio hours
• Monday through Friday 8 a.m. to 9:00 p.m.
• Saturday and Sunday from 9 a.m. to 4 p.m.

The studio is located in Building B (B213)
Alvin Community College
3110 Mustang Road
Building B
Alvin, Texas 77511


Learn beginning black and white photography. The instructor will teach the basic darkroom procedures along with the chemical developing methods used in the darkroom. The spacious darkroom is equipped with 15 enlargers and a film processing room. If interested the student will be taught the basics of digital camera operations and aesthetics.