Drawing Fall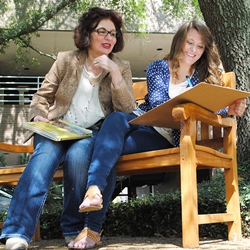 Instructors: Suzanne Peterson, MA and Jennifer Mcclish

Starts August 21, 2017
Ends December 1, 2017

Class times are Mondays and Wednesdays from 9:30 a.m. to 12:20 p.m., Suzanne Peterson and Tuesdays and Thursdays from 9:30 a.m. to 12:20 p.m., Jennifer Mcclish.

Open Studio hours
• Monday through Friday 8 a.m. to 9:00 p.m.
• Saturday and Sunday from 9 a.m. to 4 p.m.

The studio is located in Building B (B218)
Alvin Community College
3110 Mustang Road
Building B
Alvin, Texas 77511


Learn the fundamentals of basic drawing. Student will use graphite pencil techniques with emphasis on value studies, prospective drawing and figure/life drawing. All levels of experience will benefit from this drawing class.