Painting Fall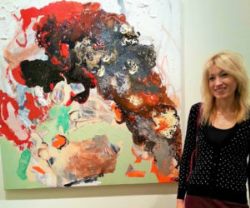 Instructor: Jennifer Mcclish

Starts August 21, 2017
Ends December 1, 2017

Class times are Tuesdays and Thursdays from 1:00 p.m. to 3:50 p.m.

Open Studio hours
• Monday through Friday 8 a.m. to 9:00 p.m.
• Saturday and Sunday from 9 a.m. to 4 p.m.

The studio is located in Building B (B219)
Alvin Community College
3110 Mustang Road
Building B
Alvin, Texas 77511


Learn beginning acrylic painting in a friendly, encouraging and spacious atmosphere. The students will learn how to mix colors that will enable them to express themselves in paint.